If you're looking for a fiddle player for a recording session, you've got a potential problem. "Straight" string parts are easy- there are lots of orchestral players with the technique and experience to play whatever you put in front of them. If, however, you're looking for a particular style, such as country, Irish, swing or gypsy, you're in danger of landing yourself with a fish out of water- highly trained, skilled and experienced- but still a fish out of water!
Worse still if you haven't got a written part, but just want a fiddle player to play something generic to fit the piece you're recording- you're then looking at red faces all round and a quick leaf through the MU book. That's where I come in. As a session musician I've seen most of what people can throw at me: I've played fiddle on over 100 albums, covering the commercial (Michael Ball, Alison Moyet, James Galway, Steps, All About Eve), the exotic (Oumou Sangare, Ute Lemper, Kremlinaires, Tziganarama) the cool (Morcheeba, Najma Akhtar, Daily Planet), and the obsure (too many to mention!) I've done library albums, documentary soundtracks, library albums, film scores and jingles by the bucket load.
Here are a few testimonials from clients
STEVE HAYES;

I would highly recommend Chris's work

. I hired Chris to play fiddle on some of my songs and the tracks he delivered exceeded my expectation and really made the songs. He understood what I was looking for and his fiddle lines really complimented the other instruments. Working with Chris was very straightforward with good communication and quick turnaround time. Highly recommend, you wont be disappointed! https://stevewheelerband.com/music
JIMI GOLDSMITH
I hired Chris to play on my EP that involves different styles of country music and

Wow, what a musician!

I was blown away with his performance as he is an amazing fiddle player. He listened to my ideas and knew exactly what I was looking for in the songs. Along with his interpretations, he helped mold the sound. His communication was outstanding and transactions and delivery of the tracks were quick. I truly am satisfied using Chris as my fiddle player and would recommend him above all.
RICHARD COTTLE
I can highly recommend Chris for session violin, especially folk, blues, celtic styles. He's a great bloke as well as a superb musician,,,very easy to get on with and

gets exactly what is required

with a great vibe, Richard Cottle
EDWARD BRADLEY
One day I came across Chris Haigh on the internet . I was looking for someone to play a fiddle part on one of my songs. I had looked at other people's sites but Chris' made me feel that

he was confident on many styles of music

. Honestly, I went with that impression and I'm so glad that I did. Not only was I happy with what Chris played but also how quickly he sent tracks to me. He sent three different tracks for me to choose from and all of those were fine.Any one of the tracks could have been used for the song.I know that I'll contact Chris again for some recording.
ANDY LEE
Chris played fiddle on our second studio album "Yee Ha with The Ree-Vahs!" and did a stunning job by really interpreting what we needed and stamping his ininmitable style on the tracks he played on. His work on our tracks have been a real hit with our download fans across the World and he worked with us brilliantly to get the right feel. We did it all remotely from our studio in Northumberland but you'd never know as Chris feels "in the room" and fits perfectly to what we were doing.

A great fiddler and great to work with

either in person or remotely.
MARK CROCKARD
I needed someone who was highly competent in a range of styles for my record. Someone who could comfortably play western swing, country, blues and jazz. I know a few fiddlers from this area (Northern Ireland) and i looked at a heck of a lot of Youtube videos before i settled on Chris as the man for the job. He worked quickly, happy to do revisions and to satisfy the needs of the song. But

the clincher for me was his sense of humour

. Very important for working with any musician real or virtual. https://www.youtube.com/watch?v=M5jKuelY6lE https://www.youtube.com/watch?v=UPF0Iz0-
JAMES STRETTEN
Chris played on a couple of tracks for me and

did a lovely and expressive job

. he created the impros himself and worked seamlessly online with me. If you want to hear them, they are here: Our Summer Time https://www.youtube.com/watch?v=OZH-JFaoBok Lines of Love https://www.youtube.com/watch?v=oZ4tjfewQWg
JAY PRICE
Over the last few years I've used Chris on remote sessions for various production music projects ranging from vintage 'trad' jazz to bluegrass country style. He was able to completely nail the performances I was looking for and in most cases gave me more than I needed to choose from....

cleanly recorded, great communication

and delivered usually in a day or two. Perfect!
Here's a full discography
Here's a bit of a barnyard hoedown on a butter commercial, which I did with banjo ace Leon Hunt.
And from back in 2000, a rootin-tootin ad for Buckaroo;
In Feb 2016 I played on the backing for Little Mix singing a spoof country version of Black Magic on Ant and Dec's Saturday Night Takeaway. By the way, that's not me miming on the stage!:
Also from 2016, here is an Irish Ferries ad I played on;
In 2008 I got a call from Malcolm and Nainita at Soundology, to play on the soundtrack for the four -part BBC series Billy Connolly-Journey to the edge of the World. I played on most of the tracks- a wonderfully diverse mixture of Scottish, Irish, bluegrass and country styles, and got "featured musician" status on the credits. Here's a clip:
In 2013, also for Soundology, I played on the soundtrack for the BBC series "Wild Shepherdess", presented by Kate Humble, playing rocky/rootsy fiddle for the scenes of Peru and the Australian outback.
Other recent sessions have included some Scottish traditional fiddle for an episode of the BBC costume drama "The Paradise"
Also some Grappelli style fiddle for Cartoon Network's "The Amazing world of Gumball", some Celtic library music for Sunlight Square Records, and some folky/country fiddle for the 2013 Hairy Bikers BBC2 series, "Restoration Road Trip";
In October 2013 I played on the "Youngs Breaded Cod" TV ad, with the unusual request to play "like a drunken sailor"- ie with enthusiasm but slightly out of tune!
In December 2013 I played on some bluegrass- style music for Monty Norman's (Of Bond theme fame) forthcoming animated film Mississippi Big.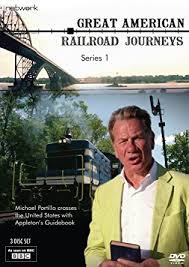 Composer Jon Wygens asked me to play some fiddle parts on his score for Michael Portillo's BBC series "Great American Railway Journeys" GARj-Cotton Fields.mp3 is a moody track from the deep south.
I've also played several fiddle tracks on the Great Australian Railway Journeys series.
I did some country/hoedown fiddle on an ad for the New Zealand tourist board, written by Oliver Lyu.
I've rarely been given a score at a recording session, though I can read one, and rarely need to go more than a couple of takes. I've spent thirty years delving into all the different fiddle styles- Irish, Scottish, Country, cajun, bluegrass , western swing, Russian, Balkan, Klezmer, gypsy, jazz, rock and blues. Not just in a shallow way but seriously and in detail (check out my books "The Fiddle Handbook ", "Exploring Jazz Violin", "Discovering Rock Violin""Exploring Folk Fiddle" ,"Exploring Klezmer Fiddle",and "Hungarian Fiddle Tunes", "French Fiddle Tunes", "beginning Jazz Violin", and the associated website www.fiddlingaround.co.uk.) Click here for a more detailed cv.
So if you're looking for a safe pair of hands to cover a fiddle or violin session, get in touch. You can email me at haighchris@hotmail.com or ring me on 07759 680533.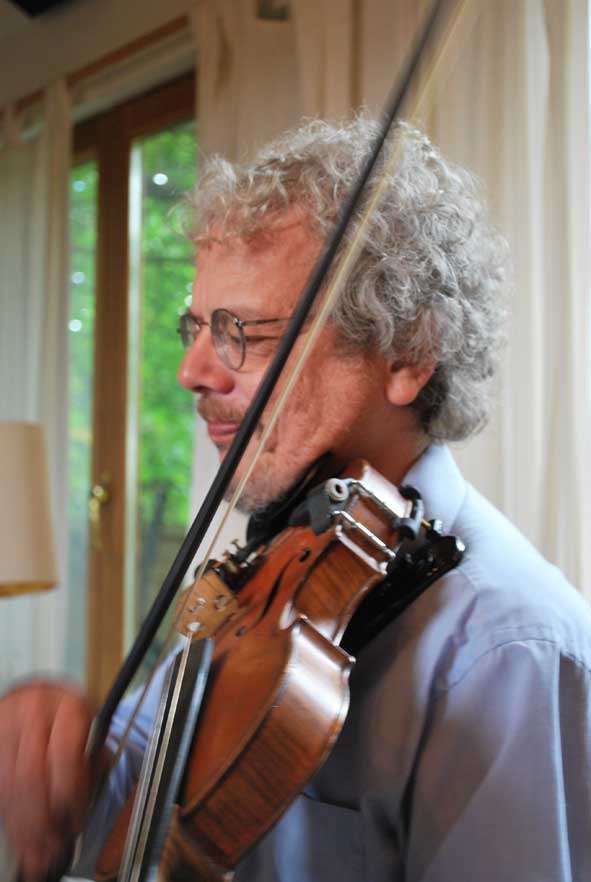 REMOTE SESSIONS
I'm based in London, but am happy to travel. I can also do a "remote session" by email if you prefer. I've done several jingles this way, library tracks, as well as a backing track for a Russian theatre production, and a heap of singer songwriter albums, including most recently country singer Marielle Castro (produced in Dubai), and Nottingham prog rock band Coralspin.
Other clients for remote fiddle sessions have included German folk/rock band Santiana, Neil Mackintosh (a country rock album); Alistair James (Welsh folk); Tony Gwynne (country fiddle); Andy Moore (country); Creative24seven (folk rock, for library project), Icon Studio Productions (bluegrass fiddle); Driftwood Sutios (folk); Jay Price Music (gypsy jazz, for library project); John Ravenhall (African); Factotum Music (bluegrass); Jo Troy (string section); Riviera Music (country, for library project); Little Big Ideas (Country fiddle); Matthew Nimegeers (Canadian folk); Reg Meuross (folk); Elephant Music (German folk/rock); Ten Reasons (Pop Rock); Paul Burton (folk fiddle) ; Alan Cox (rock); Phase Music (gypsy, for a TV production); Robert Doyle (blues); Russ Hayes (Welsh folk); Mark Armstrong (bluegrass); Heather Tweddle (pop/folk); Shamus Dark (rock); John Molomby (Australian folk), Max Dmitrieff (rock); D Imman (Indian) ; Claire Batchelor (gypsy jazz): John Griggs (for an Audio Network library production); Charlie McGlynn (folk/country) ; Jake Island (Irish folk fiddle); Jem Godfrey (a jingle for Mellow Magic radio station); Niamh Lynn (Irish country singer); Neal Acree (LA games music composer doing some celtic/medieval); B.Prasanna (producer/composer in India, for a song by Ashwin); Robert Nottingham (rock); Iain Kelso (celtic fiddle, for a Canadian TV series) ; Geordie folk singer Andy Lee (for a CD, The Ree Vahs!); a Celtic/Country blues song for John Schayer, produced in California by Craig T Fall; a country tinged song by James from Maidenhead; Why a Fox (indie folk from Melbourne, Australia); Mark Crockard (Belfast country singer), Cato Hoeben (Irish and Romanian style library track for Deep East Music), Cracks in the Land (folk/bluegrass); Randy Starkey (New Mexico country singer); Albert ("the perfect fool" in Barcelona; Isaiah Ben Emanuel (Canadian singer songwriter); Ryan Walsh for a bluegrass style fim score pitch; Jay Price for a Jump Music Americana library project "Road Trippin"; Jon Wygens for Michael Portillo's BBC TV series Great Australian Railway Journeys and Great American Railway Journeys; some country fiddle for Michael Turner in British Columbia. More country fiddle for English singer Steve Hayes; country for "The Brackets"; folk/disco for The Basque Roads, produced by Sam Inglis; some 20's ragtime for a library track by Steve Porter; some rockin' country for Missouri-based Jimi Goldsmith; Some "Western Noir" for an EMI library project; some Bob Dylan "Desire" style songs for John Abbott in the USA; some old time/bluegrass fiddle for Edward Bradley in Florida; some gypsy fiddle on a library album for Deep East; some Norwegian fiddle for a documentary, for Jon Wygens, somegypsy fiddle for a love song by Keith Ames; a second album for Canadian songwriter Isaiah Ben Emanuel.
Here is "Lines of Love", a wistful country-tinged song I did for James Stretton
Niamh Lynn's producer sent me this note from his studio in Ireland;
"Hi Chris. Can't believe how fast you turned that around- thank you very much. The playing is just class. ... It's exactly what I needed - violin sweetness with country/trad style. I actually had another player on it but the feel and sound just wasnt there so this is great! Will def throw you some more work if/when the need arises"
Andy Lee got this comment on a review for his album
"Some fine musicianship, particularly in the shape of Chris Haigh whose contribution on fiddle via a midway solo is wonderful"
James from Maidenhead sent me this comment;
"There were lots of people on the web offering violin/fiddle services. Listening to these files I reckon I chose the best. Itís great, nothing more to say."
Steve Hayes had this to say:
"Thanks again, I'm really pleased with the tracks and impressed with the speed of turn around!"
Ed Bradley in Florida;
"Chris, NICE JOB- you got it just right. You gave me so much great playing to work with!"
Here is a track from a remote session I did for English folk singer Reg Meuross, which appears on his album "England Green and England Grey". It's a beautiful song about a musician who went down with the Titanic, his fiddle strapped to his body. Hear it and weep!
Here's some gypsy fiddle I did remotely for the Australian guitarist Alan Keeble, for his album "Jump to It"
I did an interesting job for fiddler Julia Hartman in North Carolina. She plays in a busy contra dance band and wanted to be able to improvise over the tunes. After I'd given her a couple of Skype lessons, she decided it would be quicker if I sent her solos for each of her dance tunes- 30 in all. I composed, wrote out and recorded solos to suit her style and technique, which she is now using in her gigs.
My recording set up and prices for remote fiddle sessions:
I have a simple but effective home setup using Garageband, a desk and a high quality DPA mic. If you send me a track with click, Initially I can send back an mp3 at at 256 kbps. You're probably in two minds about using some unknown and remote person to do your session. Here's how it works; if you send me an mp3 of the track, I'll send you back a rough guide of what I might play on the track. Only when you've heard this do you have to decide if you want to use me. I'll then work on the track, and send two or three takes for you to choose from.
When you're happy with the result, then you can pay me by paypal, or direct transfer. I then send you the cleaned up AIFF 24-bit file (or WAV or AAC if you prefer). Easy! The total cost for the first song, assuming it's not something like Bohemian Rhapsody, is just £60 (around $75 US), and £40 each for subsequent songs.